I've been reviewing my marketing programs over the last few weeks, and it's clear that engagement is a big part of the problem. While social media has made it easier for customers to connect with businesses, you can improve customer engagement in many ways. To get started, ask yourself these questions: What are your most important audiences?
Your audience is your most valuable asset. But if they don't convert into customers, you're not going to earn a dime. That's why getting your business on the right foot with your target audience is critical.
There's more to getting customers than just attracting eyeballs. You must make sure you convert them into buyers willing to pay for your product. I will explain what makes a business conversion-friendly and what you should focus on to improve your conversions.
The web is an endless sea of websites. Thousands upon thousands of companies are constantly battling for attention online. It's very important for you as a business to stand out from the crowd, catch the eye of your visitors, and make them click on your links to learn more about your product or service. But how exactly do you go about getting noticed?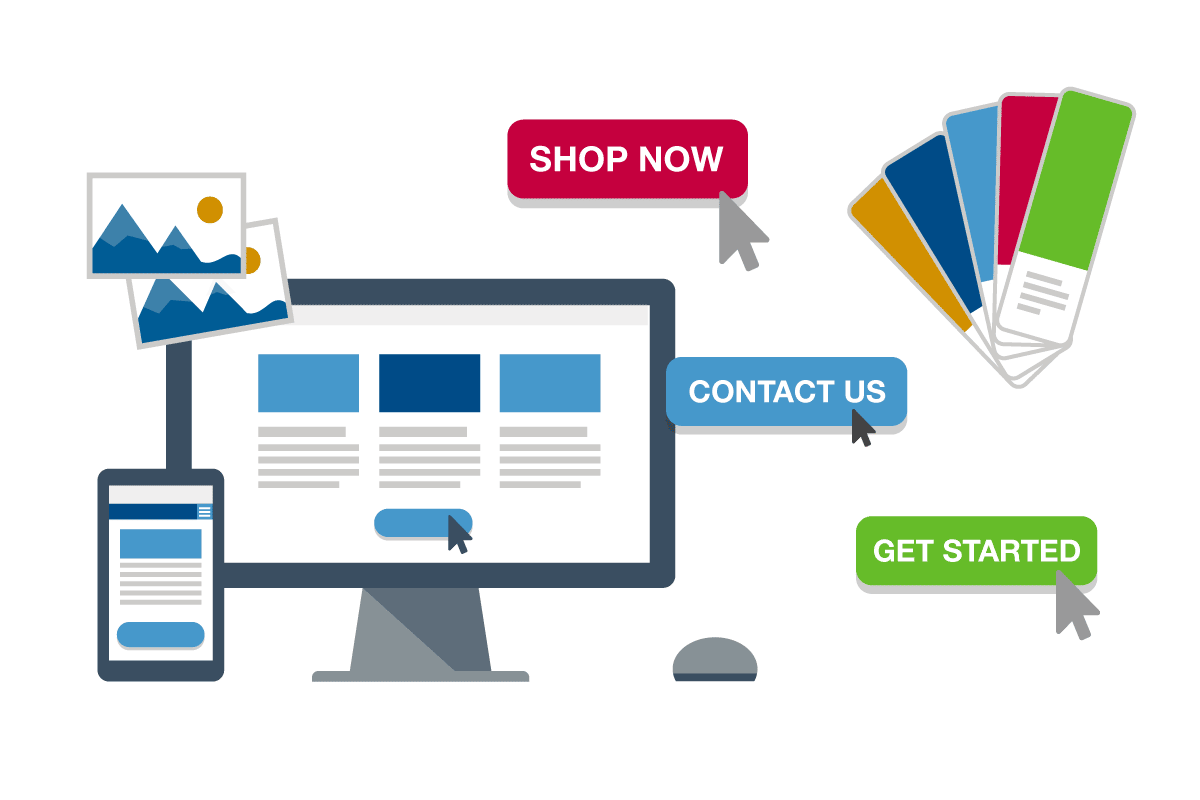 Identify and create a buyer persona.
First, identify your ideal customer by using psychographic analysis. This will help you understand what your potential customers look like, their interests, and their lifestyles.
Next, create a buyer persona that personifies your ideal buyer. What do they look like? How do they live their life? What are their interests? What are their pain points?
Once you have identified this person, you can create a persona sketch that gives you an idea of how to talk to this person. You can then build a buyer journey around your target customer.
Find out what people are saying about your business.
You can learn much about your business by looking at reviews, ratings, and other public data. Start by searching for your business on Yelp, Google Reviews, or Facebook. If you find negative reviews, be sure to respond. Responding to negative reviews can be tricky. For one thing, Yelp's review system is broken, and the company can't respond to individual reviews. Instead, you can respond to all reviews with a statement like, "Thanks for the feedback" or "We're always working to improve." As you can see, you don't have to be a professional; you can use the same tactics your competitors do.
Connect on LinkedIn
LinkedIn is the world's largest professional network. It has over 270 million users, the most active on the site daily. If you're not connected on LinkedIn, you miss many potential business and personal opportunities.
If you're not yet a member, sign up for free at LinkedIn.com/join.
You can create a profile and add your contact information if you're already a member.
Once you've created a profile, start connecting with other professionals in your field. You can reach out to connections by inviting them to communicate with you or sending a request.
You'll find that many people are interested in your company or industry, so it's a great place to drive traffic to your website or blog.
While LinkedIn is the most popular professional networking website, other social networks can also be effective. For example, Twitter is a great way to share interesting articles, and Instagram is a great way to share images.
It's not enough to build a list. You need to keep in touch with your customers on social media platforms. Most people are active on Twitter, Instagram, Facebook, LinkedIn, and other platforms. If you're not active on any of these, you're leaving a lot of potential leads and customers on the table. You need to be present on these platforms as a business or as an individual. This is not only a requirement for building trust but also for making connections with your audience.
Add your business to Google My Business.
If you own a business, you've probably heard of Google My Business (GMB). This is the only free way to add a location-based listing for your business to Google. You can list your address, phone number, and website, among other things.
When someone searches for your business, the results include detailed information, which can help with local SEO. While GMB is free to list, there are some limitations. For instance, you cannot add a map, provide a review, or claim a business category.
Frequently Asked Questions Business
Q: If I'm running a contest or an offer, how do I ensure it stands out?
A: One way to stand out is to incorporate something unique in your design. For example, a contest or offer might feature an image of an icon with a picture of your logo, then include the words "Get this free bonus!" You can also use colors and fonts that stand out.
Q: Is there anything else I can do to increase conversions?
A: You can also add the link to the main page where the offer is located. For example, if you're running a contest on Facebook, you could also add the link to the contest page. That way, the person who won the game would also receive the bonus offer when they clicked the link.
Top 3 Myths About Business
1. You should always follow the advice of your business expert.
2. If you are unhappy with your sales figures, it is time for new marketing strategies.
3. The more personal you are, the better you will engage.
Conclusion
There are many strategies you can implement to increase conversions. One of the best ways to improve them is to engage with your customer base. This means being able to answer questions, provide information and guidance, and encourage your audience to stay engaged. As we discussed earlier, email is one of the best ways to get people to interact with you. It's also a great way to provide valuable content to your audience, which is one of the most important factors in converting traffic into sales. If you want to see the best way to engage with your audience, check out this article by Neil Patel on how to create a newsletter series.